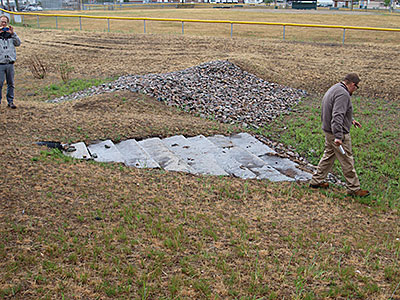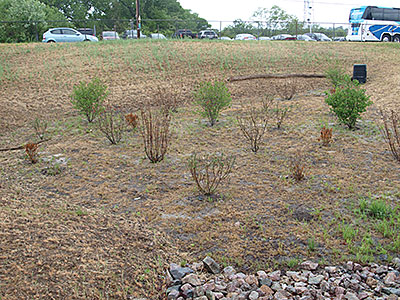 Project: J. T. Owens Park Rain Garden
Location: Providence Map It
Description:
This vegetated infiltration basin at the corner of Niantic Avenue and Swanton Street helps prevent stormwater runoff in the neighborhood from reaching Mashapaug Pond. The runoff will flow to a rain garden and soak through permeable soils into the groundwater.

The installation will:



Treat approximately 2.6 million gallons of stormwater per year.


Remove 6 pounds of phosphorus, which causes algae blooms.


Filter out sediment and bacteria normally transported by runoff.


Reduce flooding and erosion around Roger Williams Park ponds.


Additional information about this project is available on the US EPA website.