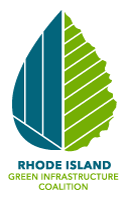 Nature at Work News
February 6, 2018: Human communities that have greater biodiversity are healthier and more prosperous.
January 22, 2018: RI Passes Amendments to The Green Buildings Act
December 12, 2017: Climate Smart Tools for Rhode Island Cities
November 20, 2017: On maintaining green infrastructure
November 14, 2017: An Interview with Shaun O'Rourke, Director of Stormwater and Resiliency at the RI Infrastructure Bank.
November 2, 2017: New project along Dexter Street brings green to Providence's West End
September 28, 2017: Pawtucket uses nature to take on stormwater challenges
September 6, 2017: Friends of the Newport Waterfront, Friends of King Park, and the City of Newport join forces to install a URI Master Gardeners demonstration rain garden in Newport's King Park.
August 16, 2017: Welcome to Nature at Work News!